Double Diaphragm Water Pump
Rugged Construction & Wellpoint Dewatering Trash Pump
The Double Diaphragm water pump is a rugged, mobile wellpoint trash pump and an ideal dewatering solution for any contractor looking to get the job done quickly and efficiently. These incredibly versatile diaphragm water pumps are useful in numerous applications, including operations that deal with slurries, mud, sewage, and other thick liquids. Their construction offers the greatest value, durability, reliability, and service life in the industry.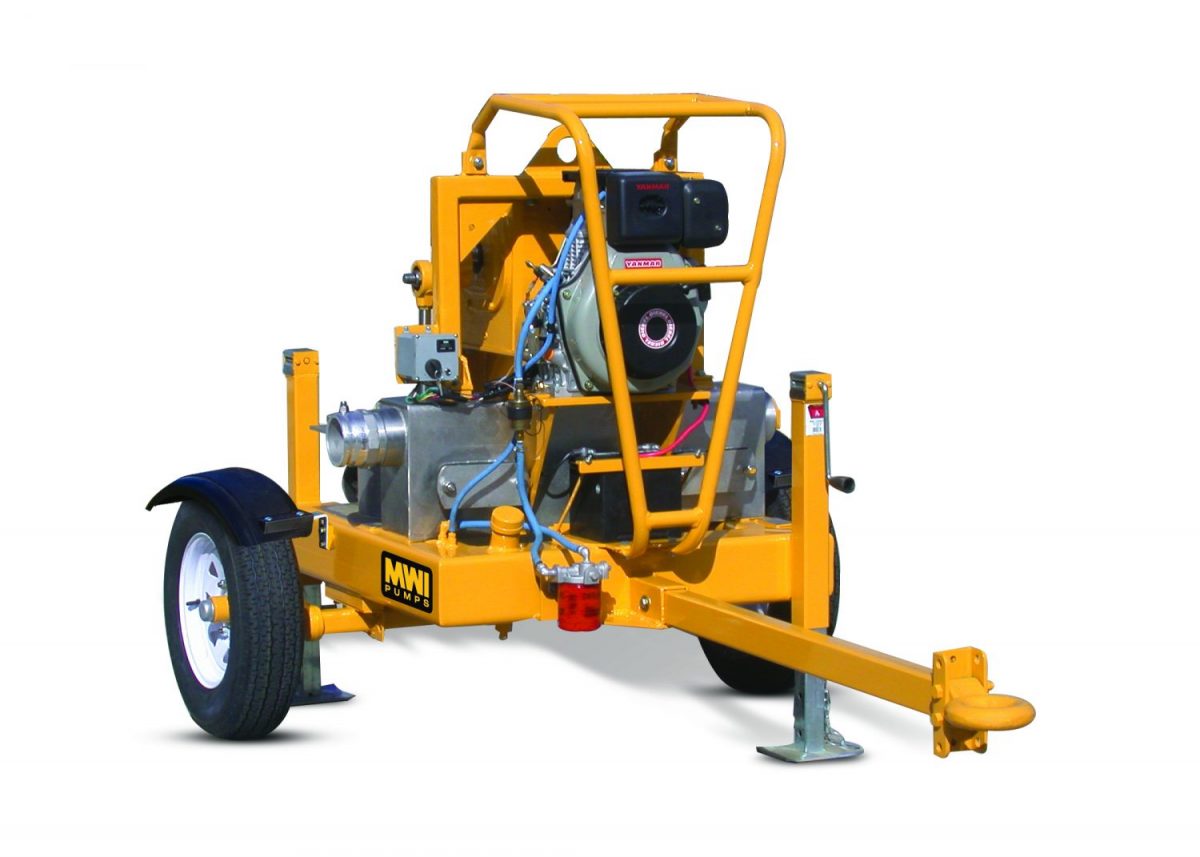 Available for Rent or Purchase
Why choose the MWI Double Diaphragm water pump? Its rugged design is strong enough to get through the toughest materials, including solids as large as 3.75". Because it is portable, flexible, lightweight, and easy to set up, this pump is favored for many operations. Featuring a flex coupling, this diaphragm water pump can be completely disassembled for thorough maintenance checks and cleanings. Even the most challenging environments are no match for this double diaphragm water pump.
FEATURES & BENEFITS
Portable, lightweight, and easy to set up
Easily handles solids up to 3.75" including slurries and hard-to-handle fluids
Trouble-free design including gear box that is worm gear oil lubricated
Durability and longevity – corrosion resistant materials and stainless flapper valves
Flex coupling – easy maintenance without full-disassembly
Easy cleanout – five ports for effortless cleaning after use
QUICK SPEC GUIDE
PERFORMANCE CURVES
Slurries
Dredging
Portable Feed Pumping
Open Sump
Sewage
Wellpoint Dewatering
Tanker Unloading
Waste Transfer
Utility Plants
Need more information, need to purchase or rent a pump, or need assistance?