Industrial Pump Accessories & Replacement Parts
Find all the commercial / industrial grade water pump accessories you need for your MWI pump, from water pump hardware to quality replacement parts. Whether you need a spare part to keep on hand in the event of an emergency or a new component to make important repairs, you will find what you need in our selection.
Please note that some water pump accessories come with your purchase or rental. Other water pump hardware and accessories are only available upon request. MWI engineers can review and evaluate all pump parts and present improved technologies that will reduce wear and improve reliability of your pump.
To find out more about the accessories we have to offer, review our literature files or contact us today.
Available with Certain Rentals or for Purchase
Adjustable U-Channel Stand
Adjustable U-Channel Stand
Discharge Pipe Elbows & Flanges
Discharge Pipe Elbows & Flanges
Discharge Pipe Elbows & Flanges
These PVC Wellpoints with conical end caps are used to draw water and air from beneath the ground to
temporarily lower the water table and allow for construction. We also carry self-jetting wellpoints.
MWI provides a variety of Bauer-type quick connect/disconnect coupling and adapter fittings including; hose ends, screw ends, pipe bends, adapters, flanged ends, rubber sealings, and closure rings.
These flexible rubber sleeves have stainless steel clamps to quickly join header pipes.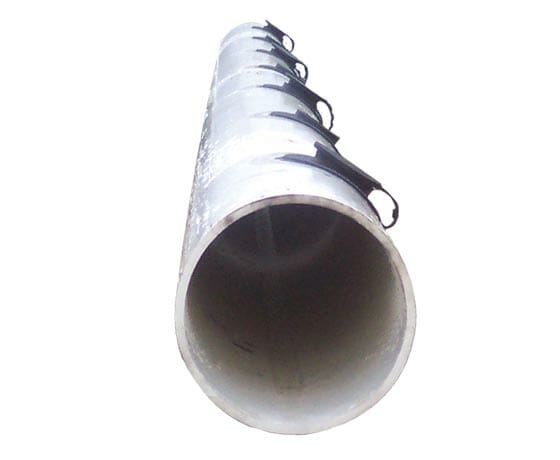 Headers collect the water from the wellpoints and deliver it to the pump. MWI PVC Schedule 40 header pipe is available in an 8 inch diameter and 20
foot lengths with either 7 or 10 saddles.
These header pipe fittings come in a number of configurations including; 450 bend, 900 bend, tee and blank end. All fit with extra strength rubber sleeves and stainless steel clamps.
MWI has a complete line to fit  any application.We provide a variety of hoses ranging from suction hose to high pressure discharge hose. All are available with an assortment of  couplings and fixtures.
Our swing joints are equipped with clear plastic elbows to monitor the flow of water and control valves to maintain vacuum levels. Both ends connect quickly and easily.
ITEMS
Brass Couplings
Cam Locks
Coupling Inserts
Industrial Size Water Hoses with Reel
Flap Gates
Skid Stands
Stainless Steel Couplings
Submersible Transducer
Water Discharge Hoses
Water Pressure Hoses
Water Pressure Valves
Propellers
Diffusers
Casings
Suction Intakes
Bowls
Accessories 3D Models and Drawings Gallery
Need more information, need to purchase or rent a pump, or need assistance?