MWI Pumps is one of the
longest-standing water pump companies
in the world. Our patented designs combined with a nearly century-old track record of unsurpassed product durability and performance, outstanding customer service, and 24/7 experienced field support and engineering prowess have earned us our worldwide reputation. We continually take on difficult jobs for many water pump applications, and we always deliver. Let our experts work for you in your dewatering, construction, or other water pump applications.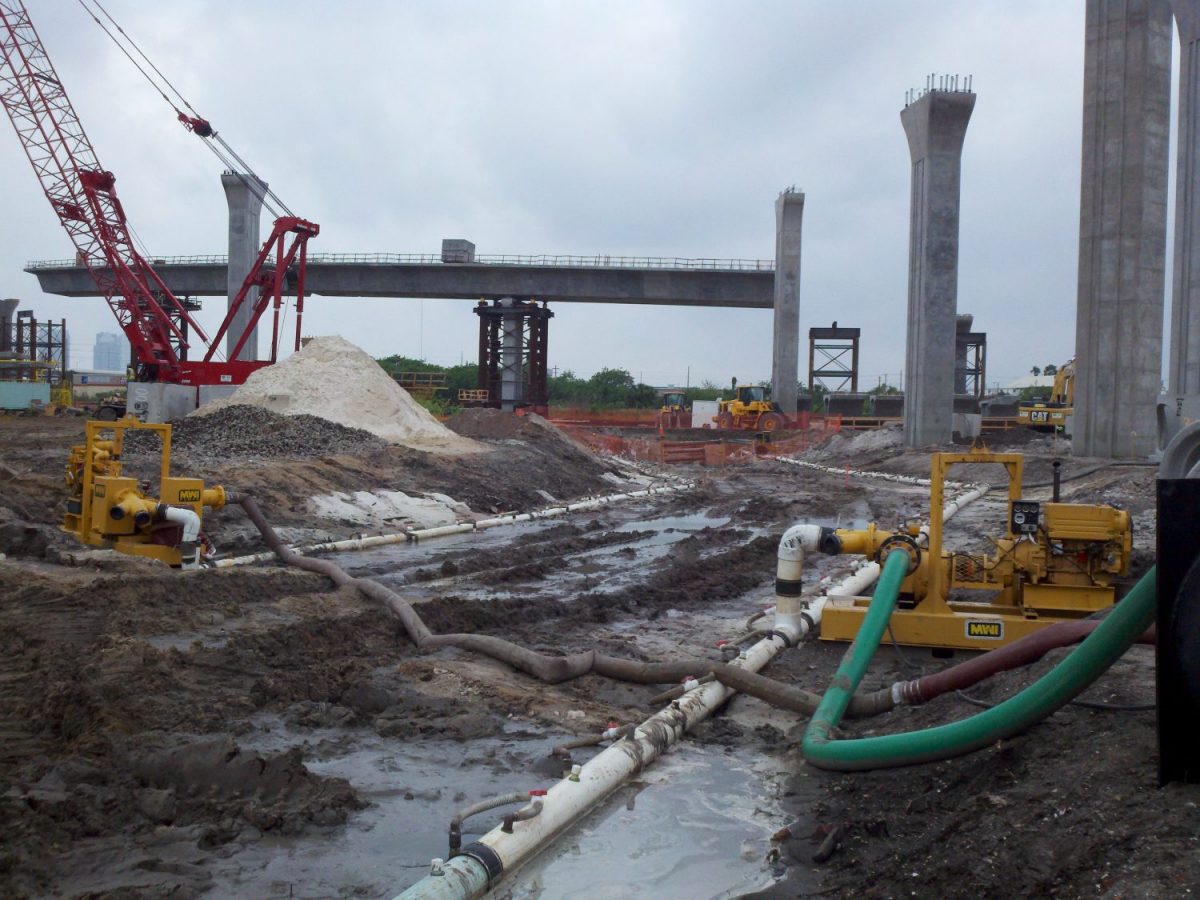 Construction dewatering is the process of removing groundwater at a construction site before placing or finalizing a building's foundation. Water in trenches, excavations, places with inadequate slope, or high water levels should always be removed to provide a safe workplace and environment.
Flood control is crucial, both to improve and maintain quality of life, and during emergency situations. It is the process of preventing and reducing the possibility of or long-term effects of heavy water movement. Floods can happen via hurricanes, tsunamis, high tide, or severe rainfall from tropical storms. Our products help to maintain or restore balance no matter the event or situation.
Water transfer is a process that diverts water from rivers, oceans, canals, or other bodies of water to an area struggling with little or no water levels.
Bypass pumping is a temporary solution that operates a sewage treatment system while it is being replaced or repaired. Bypass pumping can be needed when storm water overflows the sewers or when there are leaky pipes, clogged pipes, replacement operations, or for nearby construction projects.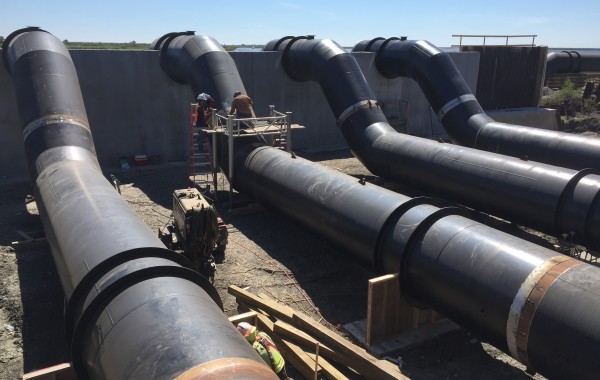 Water Infrastructure Security is the process of securing or protecting a water system, such as a river, canal, lake, aquifer, surface water, drinking water, water tower, or a water tank, from contamination or sabotage. Infrastructure Security deals with protecting important and critical structures in a community, society, or city.
24-hour emergency service is available for all MWI pump systems. Our pumps and backup fleet are there when you need it the most. Additionally, we understand pumps may need servicing, so our 24/7 emergency repair services include but are not limited to: pump repairs and maintenance, pump testing, pump rebuilding, pump training, engineering and diagnostics and emergency replacement parts on all our pump products.
MWI Pumps engineering team works with our customers and consultant engineering firms to help design and install storm water pump stations. We offer both traditional / permanent pump station systems and installation services as well as temporary rental solutions. Our pumps can move the flows needed at nearly half the cost, requiring very little civil works, and installation time is measured in hours, not days.
NEED MORE INFORMATION ABOUT OUR WATER PUMP SERVICES,
NEED TO PURCHASE OR RENT A PUMP, OR NEED ASSISTANCE?