When a hurricane or strong tropical depression makes landfall, it can leave communities underwater. Afterward, hurricane, severe storm cleanup and emergency services are essential. Pump companies become the first line of defense to pump out the water so the power can be restored, and full city recovery can begin.
In the last blog, we discussed the top six tips when preparing for the storm to strike. Once the strategic plan and appropriate equipment are in place, pump companies get to work pumping the water out.
"The coordination and logistics that need to happen are crucial," explained Dana Eller, President of MWI Pumps. "If the equipment is already there, then you just have the issue of getting the pump operators into the site safely."
Pump delivery problems and challenges
But many challenges still exist. For example, flooded cities often have impassable roads making it difficult to get equipment and operators in place to begin pumping.
"In New Orleans after Katrina (August 2005) our pumps were staged outside the state, and we brought them in after the storm," Eller said. "Some of the roads were impassable so the Army Corps of Engineers brought some of the pumps in on a helicopter and delivered them to where some of our guys were on the ground who could get them started up and begin pumping out the water. If you have a really bad emergency and things are flooded, that might be the only way to get them there. That's not your normal, but it can sometimes be really challenging and you have to get creative."
MWI Pumps doesn't send smaller pumps that may be used for residences or basements to natural disaster sites. MWI focuses on larger 12 to 16-inch Hydraflo™ pumps that are used to dewater construction sites, or to temporarily help with lift stations that may have permanent installations that were left inoperable because of the storm.
"We will handle things like parking garages that are big structures, but not individual homes," Eller said. "There are also a lot of permanent pumps that we have installed in parking garages. Pumping large amounts of water out of large areas is our specialty. If you need to pump water out of the entire city of West Palm Beach or provide enough pumping for the whole city of Miami temporarily, we can do that."
MWI Pumps depends on a large rental fleet to provide disaster recovery.
"We build a lot of pumps that go into these permanent stormwater stations so not only do we rent pumps that are temporary, but we also build a lot of the pumps that are in permanent pump stations all over the country," Eller explained.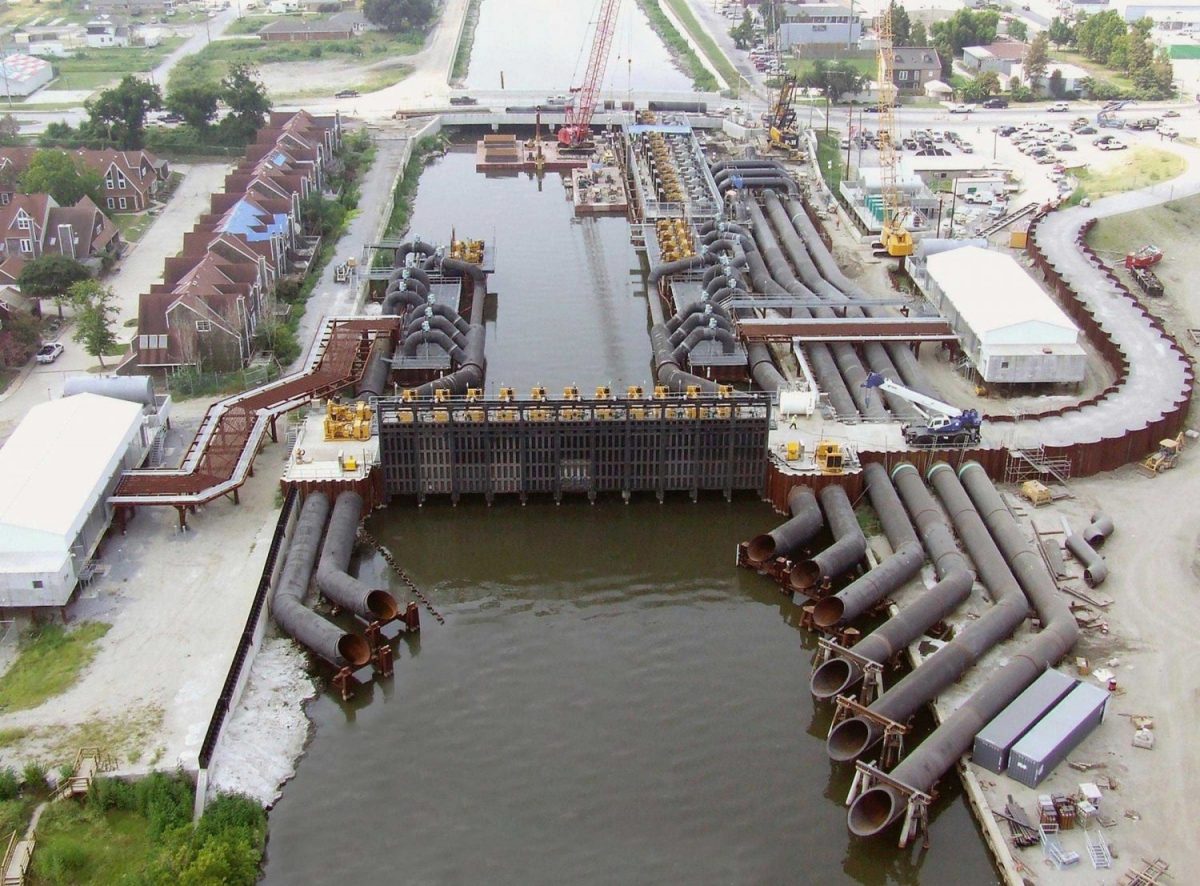 Dependable pump stations with backups
After a severe weather event, power is a crucial obstacle.
"A lot of lift stations for sewer systems are almost exclusively electric-driven," he said. "This is why a lot of cities have a backup of either a generator to power the pump that's already in the sump. Or, they buy a backup pump that will automatically turn on if they lose power. This also gives them a backup in case the main pump breaks for any reason."
Municipalities handle this challenge of making sure they have lift station dependability in case of a power outage. "No one wants sewage flowing in the streets after the storm," Eller said. "People are usually still flushing their toilets because the water systems are still working."