Industrial Water Pump Manufacturers since 1926
Rugged & Efficient Axial & Mixed-Flow Water Pumps
MWI designs and manufactures high-efficiency, high-quality, axial- and mixed-flow water pumps to your specification for any job no matter how large or small the size. Our pumps have been created using patented technology and have received recognition for their quality construction and durability during field service throughout the world. We pride ourselves on our position as one of the premier industrial water pump manufacturers in the U.S.
MWI axial and mixed flow pumps are designed for a very long life with components picked for ruggedness and durability. All MWI pumps are American made, built and full-sized tested in our two Florida facilities. MWI pumps have been sold in over fifty countries. Our powerful pumps are put to the test daily in a multitude of applications.
Time & Money Saving Pump Rental from 10–120K GPM
Cost and time are always two of the largest concerns. That's why MWI Rental focuses on providing our customers with the highest quality service with the most cost-effective, time-saving solutions in the industry. In 1969, MWI entered the water pump rental market utilizing our own designs specifically built to solve known water issues in the US. We have the inventory and the experience—do you have the time? Today, MWI Pumps continues to manufacture, sell, and rent some of the most rugged hydraulically driven trash pumps (Duraflo™), rotary wellpoint pumps (Rotoflo™), and our own centrifugal, self-priming dewatering pumps (Primerite™). Our high-efficiency axial- and mixed-flow propeller water pumps can handle 2,000 GPM to 1,000,000 GPM, with heads from 2 feet to 100 feet.
Quality Pump Repair for Performance & Long Life
MWI Pumps are built to last, however if they need servicing, we are there whenever you need us. MWI Pumps offers 24/7 Emergency Service on all of our pump systems for your peace of mind. Let MWI Pumps make your 30-year-old pump run like new! Our in-house engineering department and Vero Beach service team are ready to help rebuild and repair your pumps when you need it most.
MWI realizes that your time is a valuable asset, and that downtime can be costly. Your needs are important to us, and that's why we're committed to giving you the best quality service. You can rest assured that your equipment will be fixed correctly and quickly.
Water Pump Solutions & Emergency Response
Flood Control
How to Prepare for Severe Storms and Hurricanes with MWI Pumps Hurricane stormwater pump preparedness is key in the wake of a severe weather event.
Read More »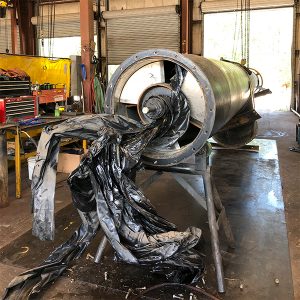 Drainage
There could be a very easy solution to that pump's problem. Pump repair specialists can tell you crazy stories about big water pump clogs and
Read More »
Flood Control
Municipal Flood Control Pumps As Florida's Hurricane Season ramps up, flood prone residential communities brace themselves for drainage concerns. At the end of July 2020
Read More »
Connect for news, industry information & more:
Our Experts are Here to Help You
Need more information, want to order or rent a pump, or need assistance?
MWI Pumps is an American-made ISO 9001-certified pump manufacturer based in Deerfield Beach, Florida. Each pump is constructed using innovative, patented design concepts and heavy-duty materials to ensure durability and reliability. MWI pumps are offered at competitive prices, and we always put our customers at the forefront. With our in-house engineering staff, years of experience, product variety, extensive rental fleet, and ability to customize each pump, we can meet or exceed the needs of any unique job no matter the size.
Founded in 1926, MWI Pumps specializes in the design, manufacturing / construction, rental and servicing, of high-efficiency, large-volume axial- and mixed-flow propeller water pumps, centrifugal and mobile pumps, and village water supply units. Known around the world to be proven and safe, our industrial rugged pumps are ideal for a variety of applications, including:
Construction dewatering
Sewage bypass pumping
Flood control
Emergency pumping
Water infrastructure security
Municipal pump station
Open pit dewatering
Agricultural pumping and more
Additionally, MWI provides professional pump rental and repair services with locations throughout Florida, and distributors / representatives throughout the USA and worldwide. Contact us today to learn more about our water pumps, pump services, pump sales, cost-effective rentals, and other industrial water pump manufacturing services.
Call Today: (954) 426-1500